The Glass Menagerie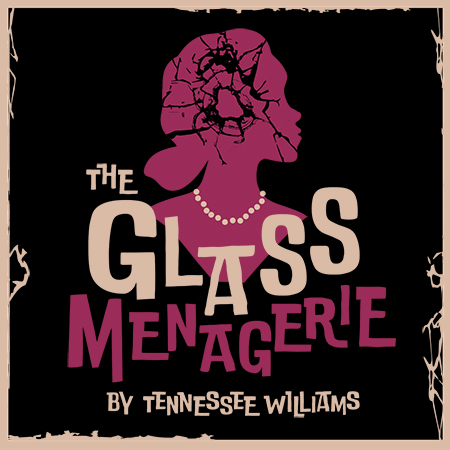 By Tennessee Williams
The Glass Menagerie is a memory play as told to us by Tom Wingfield, a merchant marine looking back on the Depression years he spent with his overbearing Southern genteel mother, Amanda, and his sickly, cripplingly shy sister, Laura. Pressured by his mother to help find Laura a suitable husband, Tom invites an acquaintance to the apartment from the factory where he works. Each of these characters invents beautiful fantasy worlds in order to survive their difficult, and sometimes ugly, lives. Williams' intensely personal and brilliantly tender masterpiece exposes the complexity of our memories, and the ways in which we can never truly escape them.
June 1-10, 2023
Directed by JOHN PACHECO

Presented by Pacheco Theatre
Ticket Price (inclusive of fees) Adults $35, Students/ Seniors $32
Evening Performances start at 7:30 pm, Matinees start at 2:00 pm
There will be one 15 minute intermission.
Runtime: 2 hours including intermission

CAST:
Tom Wingfield: Andre Cormier
Amanda Wingfield: Dinah Watts
Laura Wingfield: Mara Fraccaro
Jim O'Connor: James Roberts

CREATIVE STAFF:
Director/Producer: John Pacheco
Stage Manager/Sound Operator: Katrina Flack Lachapelle
Lighting Design: Rob Coles
Set Design/Set Construction: Mario Rodrigues
Costume Design/Costume Construction: Becky Lenko
Original Music Design/Fiddle Player: Paul Meadows
Props/Assistant Stage Manager: Diana Barr
Sound Design: David Bogaert
Lighting Operator: Kevin Hassin
Hair Design: London Beauty Academy
Graphic Design: Jennifer McCormick