The Rocky Horror Show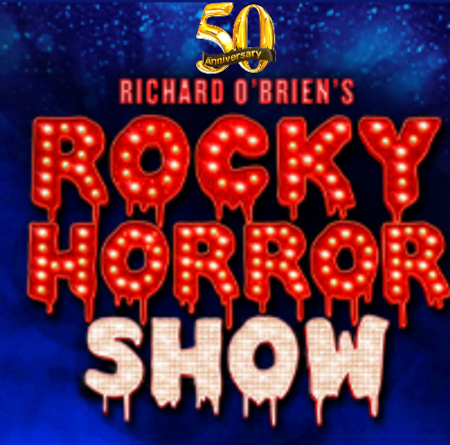 Mavis Productions Presents:
50th Anniversary!
Richard O'Brien's
THE ROCKY HORROR SHOW
Music and Lyrics by Richard O'Brien
Performed through Special Arrangement with Concord Theatrical

October 12-14, 2023


You asked for it and Mavis Productions is giving it to you again! We are returning to the Frankenstein Place and bringing back THE ROCKY HORROR SHOW to London for the 50th Anniversary of the World's Favorite Rock and Roll Musical!!!


In this cult classic, sweethearts Brad and Janet, stuck with a flat tire during a storm, discover the eerie mansion of Dr. Frank-N-Furter. As their innocence is lost, Brad and Janet meet a houseful of wild characters, including a rocking biker and a creepy butler. Through elaborate dances and rock songs, Frank-N-Furter unveils his latest creation: a muscular man named "Rocky."


Filled with all the classic songs and audience participation that made the film so much fun for now 50 years, all of it comes to life on the stage. So bring your costumes and all your scripts and be ready for a night of absolute pleasure. Whether you come out for our 7 pm shows or our...wilder...performances at the Midnight showing (well, technically it starts at 11 pm), we know you will shiver with antici....pation.


There will be one 15 minute intermission.
Runtime: 2.5 hours including intermission.


Tickets: $40 inclusive of fees
Ticket Plus Audience Participation Kit: $50 inclusive of fees
Ticket Plus Ultimate Audience Participation Kit: $55 inclusive of fees
Please select your kit from the dropdown menu once your ticket selection is in your cart.

WARNING: This show uses fog machines, flashing light, and deals with content of a mature nature. Viewer Discretion is advised.