5-Show 1st Sunday Subscription 2022-2023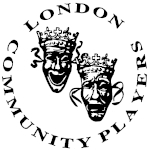 The London Community Players are pleased to offer you a 5-show 1st Sunday Matinee subscription. This subscription enables you to get the seats that you like for each 1st Sunday afternoon at a discounted price.
The subscription DOES NOT include tickets to Cinderella. Tickets to Cinderella can be purchased separately.
Our season includes an ALL-Canadian lineup of comedies and dramas, including:
A heart-warming comedy by the ever-popular Norm Foster
Halfway There by Norm Foster
Sept 15 to 25, 2022
An Award-Winning dramatic script by local playwright, Sean Brennan
Finding Hyde by Sean Brennan
Oct 20 to 30, 2022
A fast-moving, hilarious comedy
Speed Dating for Sperm Donors by Natalie Meisner
Jan 19 to 29, 2023
In honour of the 2023 TIM HORTONS BRIER, a devilish, curling comedy
The Black Bonspiel of Willie MacCrimmon By W.O. Mitchell
Feb 16 to 26, 2023
A local, dramatic retelling of one of Canada's great unsolved mysteries
The Donnellys by Peter Colley
May 4 to 14, 2023
Adult Subscription $120 (including fees)
Senior or Student Subscription $112 (including fees)